First Saturday of every month at Cornelia Street Café
With extra shows here and there. CHECK SCHEDULE BELOW.
---
SATURDAY, JUNE 2 at 6 PM
With Guest Host Rory Scholl
PETER AGUERO - The Moth Radio Hour; TedMed Talks
KAMBRI CREWS - Author, Burn Down The Ground
JEFF SCHERER - Upright Citizens Brigade
REBECCA VIGIL - RISK! podcast
CORNELIA STREET CAFE
29 Cornelia Street
(Between W4th & Bleecker)
$10 admission plus $10 drink
RESERVATIONS HIGHLY RECOMMENDED: 212-989-9319
---
SATURDAY, JUNE 16 at 7 PM
at The Brick Festival of LIes 2018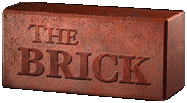 With Host Brad Lawrence
Moth GrandSlam Champion
RICHARD CARDILLO - The Moth Story Slam Champion
JIM O'GRADY - WNYC Radio; NY Times
TRACY ROWLAND - Al Jazeera America
JEFF SIMMERMON - This American Life
The Brick Theater
579 Metropolitan Ave
Brooklyn, NY 11211
$10.00 TICKETS
---
• There will be no July show. Hey, it's summer. •
---
SATURDAY, AUGUST 4 at 6 PM
With Host Andy Christie
Check back for details.
CORNELIA STREET CAFE
29 Cornelia Street
(Between W4th & Bleecker)
$10 admission plus $10 drink
RESERVATIONS HIGHLY RECOMMENDED: 212-989-9319
---